Start Investing in Advertising that Works
Can you pinpoint the effectiveness of your advertising sources? If not you are probably wasting money and losing buyers... Call Manager is the answer!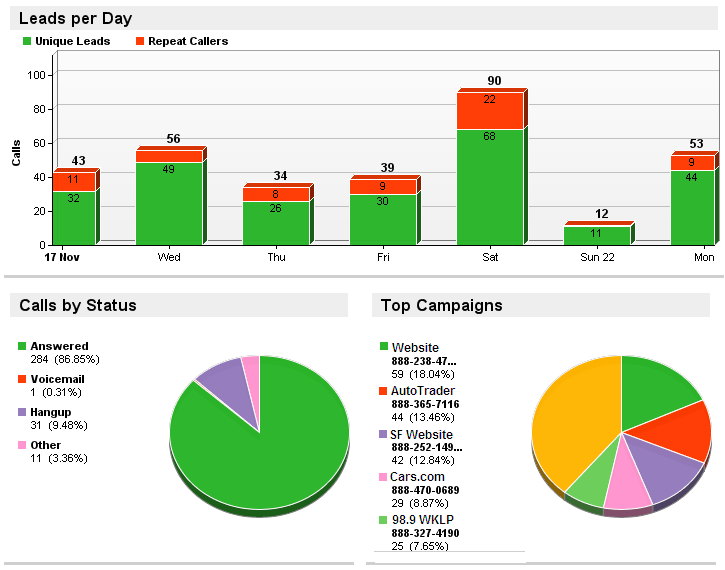 Track leads by:
WHAT is Call Manager:
A live call tracking system that will allow you to track with precision the effectiveness of each advertising source your dealership uses.
HOW does Call Manager work:
We provide a toll free number for each advertising source your dealership uses. You decide where each number will be directed within your dealership. We can also record each call that can be accessed and listened to whenever you want.
WHY Call Manager will benefit your dealership:
No more guessing how well each advertising source is working. No more wondering how well your reps are handling incoming leads. Call Manager tracks and records each and every call making sure you maximize your allocation of advertising dollars and handling of incoming leads.